---
ONLINE EVENT GP Education for Rheumatology – 25 March 2020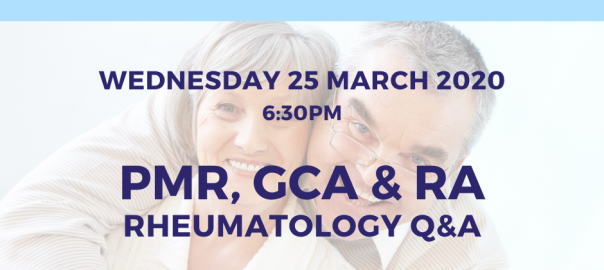 ONLINE EVENT GP Education for Rheumatology – 25 March 2020
20th, 2020
PMR, GCA & RA – a Rheumatology Q&A
****WILL BE HOSTED ONLINE. PLEASE EMAIL FOR DETAILS*****
Randwick Specialist Centre is hosting another great GP Information night. Get caught up with the latest updates on polymyalgia rheumatica, the new PBS treatment (Tocilizumab) for giant cell arteritis, and rheumatoid arthritis management in the biologics era. Dr Ted Tsai and Dr Tony Sammel will share interactive case discussions and answer all your questions to assist you to better help your patients.
Conferencing provided by Roche Pharmaceuticals.
Please RSVP via email.